Healthcare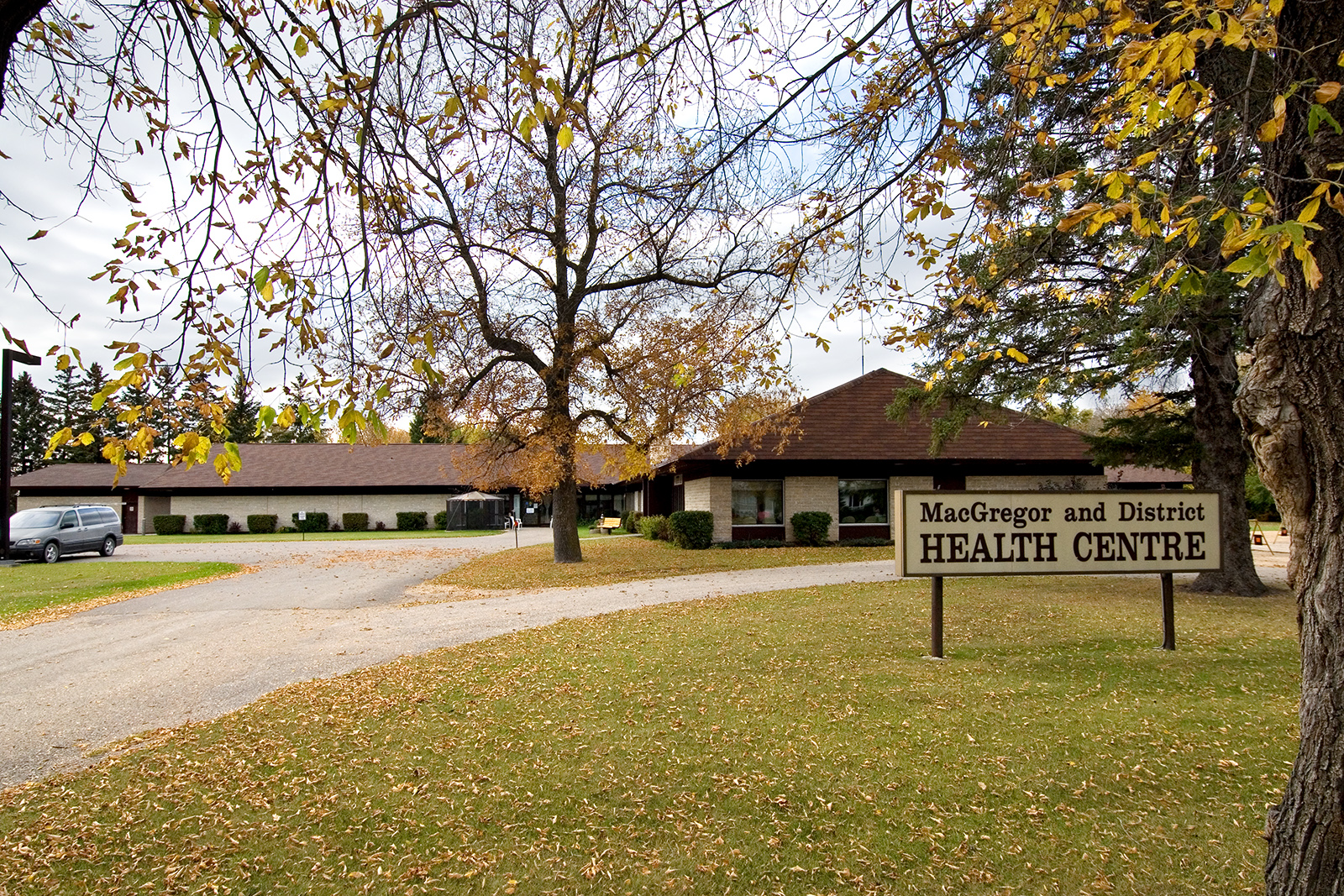 (please note, there is no emergency room service in MacGregor, for emergencies dial 911)
Medical appointments are available most Fridays and the 2nd & 4th Tuesdays of the month at the MacGregor Clinic. Lab services including EKGs available Tuesday mornings and appointments are to be booked through the Medical Clinic: 204-685-2860
MacGregor has no x-ray services.
Current providers are Dr. Omichinski, Dr. Price, Dr. Fulmore.
MacGregor Health Centre/Personal Care Home: 204-685-2850
Personal Care Home – Activity Centre: 204-685-5702
Health Links: 1-888-315-9257
Medical Clinic (Medical Appointments, Lab & EKG): 204-685-2860
Clinic Dietitian - Angela Tucker:204-385-2968 ext. 2247
To book an appointment with the dietitian in MacGregor: 204-685-2860
Public Health: 204-685-5705
Families First: 204-685-2747
Home Care Coordinator: 204-685-2681
My Health Team: 204-856-2676
Community Social Work Services
Mental Health Access: 1-888-310-4593
Mental Health Crisis Services: 1-888-617-7715 or 1-866-588-1697
Manitoba Suicide Line: 1-577-435-7170
Manitoba Farm & Rural Support Services Stress Line: 1-866-367-3276
The MacGregor and Area Community Stakeholders Committee is a community partnership approach which allows for the active participation in the sharing of information, problem solving and the development of strategies to meet the ongoing needs for Health Services for the citizens of the Municipality of North Norfolk. This committee meets four times a year and is made up of representation from the community and area:
~Municipality of North Norfolk ~ Healthy Community Committee ~ Pine Creek School Division ~ RCMP ~ Austin Chamber of Commerce ~ MacGregor Chamber of Commerce ~ Local Spiritual Advisor ~ MacGregor/Austin Senior Support Services ~ Community Pharmacy ~ Assisted Living ~ MacGregor Health Foundation ~ Lions Club Austin ~ Lions Club MacGregor ~ Kinettes MacGregor ~ Southern Health-Santé Sud~ Our Mission is to provide services to support the quality of life for people affected by cancer and to support the promotion of cancer awareness.
Central Plains Cancer Services is a non-profit grassroots organization that has been dedicated to improving the quality of life for cancer patients, survivors and their families since 1998.
Funds raised are used to serve residents in our service area which includes over 70 communities in rural Manitoba.
Office Location:
318 Saskatchewan Avenue East, Portage la Prairie, MB R1N 0K8
Phone: 204-857-6100
Email: info@cpcancerservices.ca
Website: www.centralplainscancerservices.com
Office Hours:
Monday - Thursday 9am-4pm
(closed for lunch from 12pm-1pm)